Yesterday,I was made aware of a very special article"Words Fail Us: Dementia and the Arts," by Nicci Gerrard. And where did I find this? In my own enewsletter http://news.maturityanditsmuse.org/. Ian Kramer, one of our contributors had sent it in. I have shared this article with all I know, now including you.
I must tell you that the author mentions the film, "Away From Her." How very timely! We will be screening this film starring Julie Christie on September 3. (Please note particulars on right sidebar link).
Also, the author shares a great bit of information on William Untermohlen. So, here is a second local connection…Mrs. Untermohlen (William's widow) was the main speaker at the Friedman Lecture in 2008. The annual lecture, hosted by Washington University's Harvey A. Friedman Center for Aging never fails to have a thought provoking speaker. The topic changes annually. I will keep you apprised of 2016 as I know the whos and whats. Meanwhile, here are self portraits of Mr. Untermohlen as he sees himself progressing into the depths of Alzheimer's.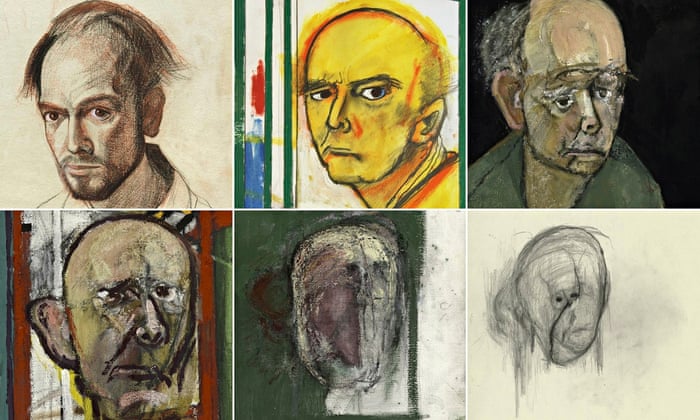 Details from William Utermohlen's self-portraits, the first, made in 1967, the rest from 1996 the year following his diagnosis of Alzheimer's disease, to 2000, charting his decline. Photograph: Images courtesy of the artist's estate and GVArt Gallery, London
Article link: http://www.theguardian.com/culture/2015/jul/19/dementia-and-the-arts-fiction-films-drama-poetry-painting